CS1201 Simulator Features
ECG waveforms – VF, VT-HI, VT-LO, T de P, AFIB, AFLTR, PSVT, S TACH/anterior ST depression, NSR, ASYS, SINUS/AMI, SINUS/AMI/ PVC, SINUS/antero-septal ST elevation, 2nd I /lateral ST elevation, S BRDY/inferior ST elevation, S BRDY/IMI, 1st/RBBB, 2ND II/LBBB/PVC, 2nd II/LBBB,
Convert – simulate cardioversion by activating convert* feature.
Defib discharge - indicator illuminates for two seconds when simulator is shocked by a defib set to 50J, or more.
Pacer pulse - paced beat is displayed and indicator blinks off when simulator is paced by an external pacer. Use capture control* to vary the pacing capture level.
Connectors – V1, V2, V3, V4, V5, V6, RA, LA, LL, RL and PADS.
Battery – powered by four AA alkaline batteries. Low battery indicator illuminates when battery needs to be replaced. Battery saver feature powers off simulator automatically when not in use. Battery life is approximately 15 hours.
Three year warranty covers material and workmanship
Convert and Capture Control
Convert automatically from a running rhythm to a waiting rhythm when simulator is shocked by a defib set to 50J, or more.
Press the convert key to engage. The indicator of the running rhythm will pulse brighter.
Press the key of the rhythm you wish to activate after the defib discharge. This is the waiting rhythm. The indicator of the waiting rhythm will flash on and off.
Shock simulator with defib set to 50J or more. The waiting rhythm becomes the new running rhythm.
To cancel the convert operation before a shock is delivered, press the convert key again, or press the key of the running rhythm. The convert operation cancels automatically after two minutes if a shock is not delivered.
Capture control allows you to select one of four pre-set pacing capture levels. Each level is indicated by the brightness of the PACER PULSE indicator. The higher the capture level, the brighter the indicator.
Each time you press the capture key, the next higher capture level is selected. When level IV is the current selection, the next key press selects level I. Capture level I is default level when first powered-on.
Level I capture: 65mA to 70mA, or more
Level II capture: 75mA to 80mA, or more
Level III capture: 85mA to 90mA, or more
Level IV capture: 95mA to 100mA, or more
Operating Instructions [PDF]
Simulator base number: 9851-
PADS Connectors
Click on an image for a larger view.
Physio-Control/Medtronic (-001)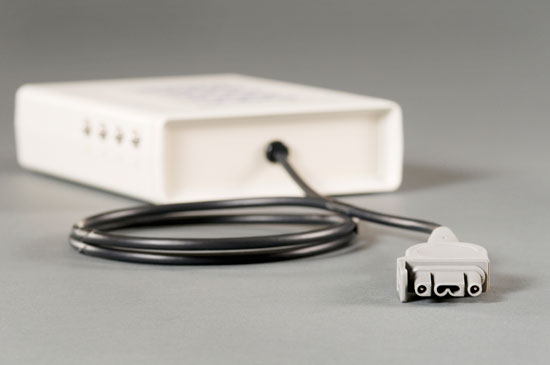 Philips / HeartStart (-008)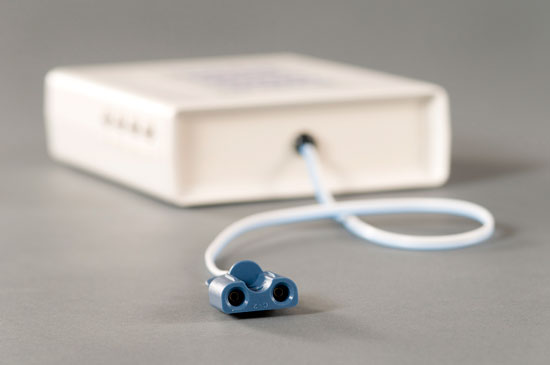 ZOLL (-000)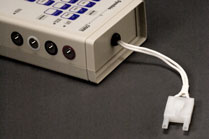 Welch Allyn/R2 (-017)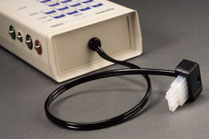 Marquette (-002)